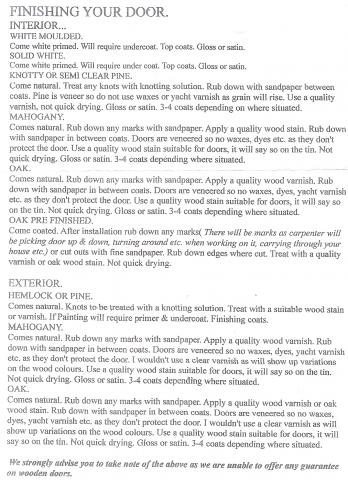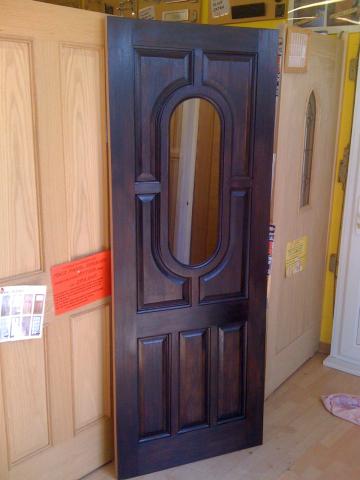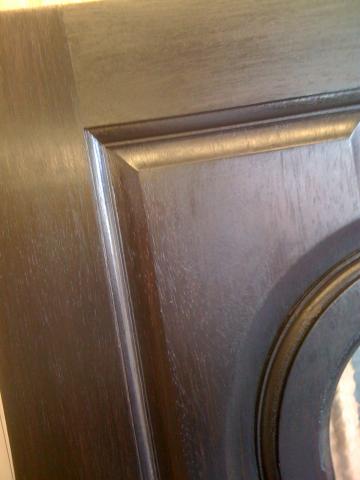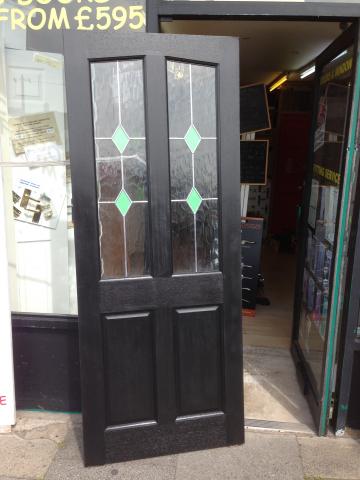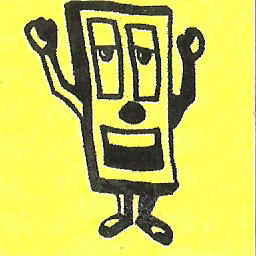 THE DOOR SHOP LIMITED.
184 OLD ROAD WEST.
GRAVESEND. KENT. DA11 0LY.    01474 331155

 It is important you are prepared to finish YOUR door once it is fitted & we are gone...here's some advice for external wood doors if wood staining or varnishing.

 Apply a first base coat IN & OUT, TOP & BOTTOM, ALL EDGES ,ALL BARE WOOD, allow to dry. Rub down with sand paper till smooth and dust off. Repeat for 3 more coats.
  Avoid quick drying products as the tend to just sit on the surface.You need a product to soak in, by just doing the front you are not sealing door as the product soaks in from outside AND from the inside creating a barrier.If you just do front its not enough and door will expand and rot , think of the wood as like a sponge soaking in from all angles and the wood stain being the sealant.We are quite happy to give advice but we offer no guarantee on a wooden door as it is down to the individual to finish the door...it's not difficult , just have to put in the time.

On the right is the basics of what you will need to do YOUR door.
A quality wood stain not quick drying. Usually a 750ml tin would do for 4 coats depending on the design.
A brush!
Wood filler for any cut outs etc.
Sandpaper.
Most important..your time & effort.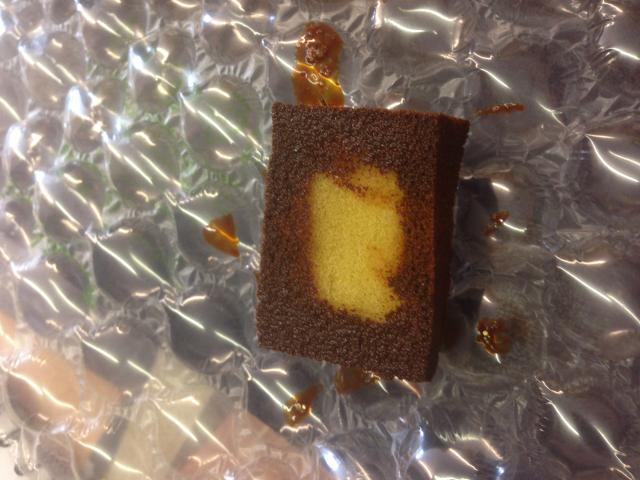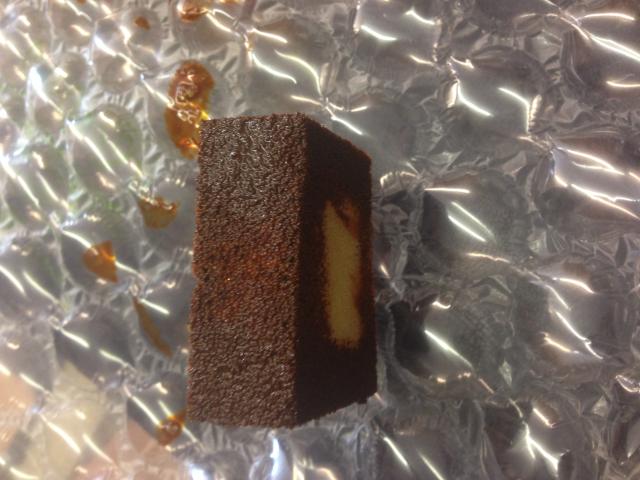 Look at above ...I've done this to show how important it is to cover all edges. Imagine the sponge is your door. It will soak up the wood stain. If one edge is not covered, weather it's the inside, outside or top or bottom the elements will get it and cause swelling & rot,
 Below is two doors which have been treated with Ronseal Ebony.
      
        We do not offer a finishing service.